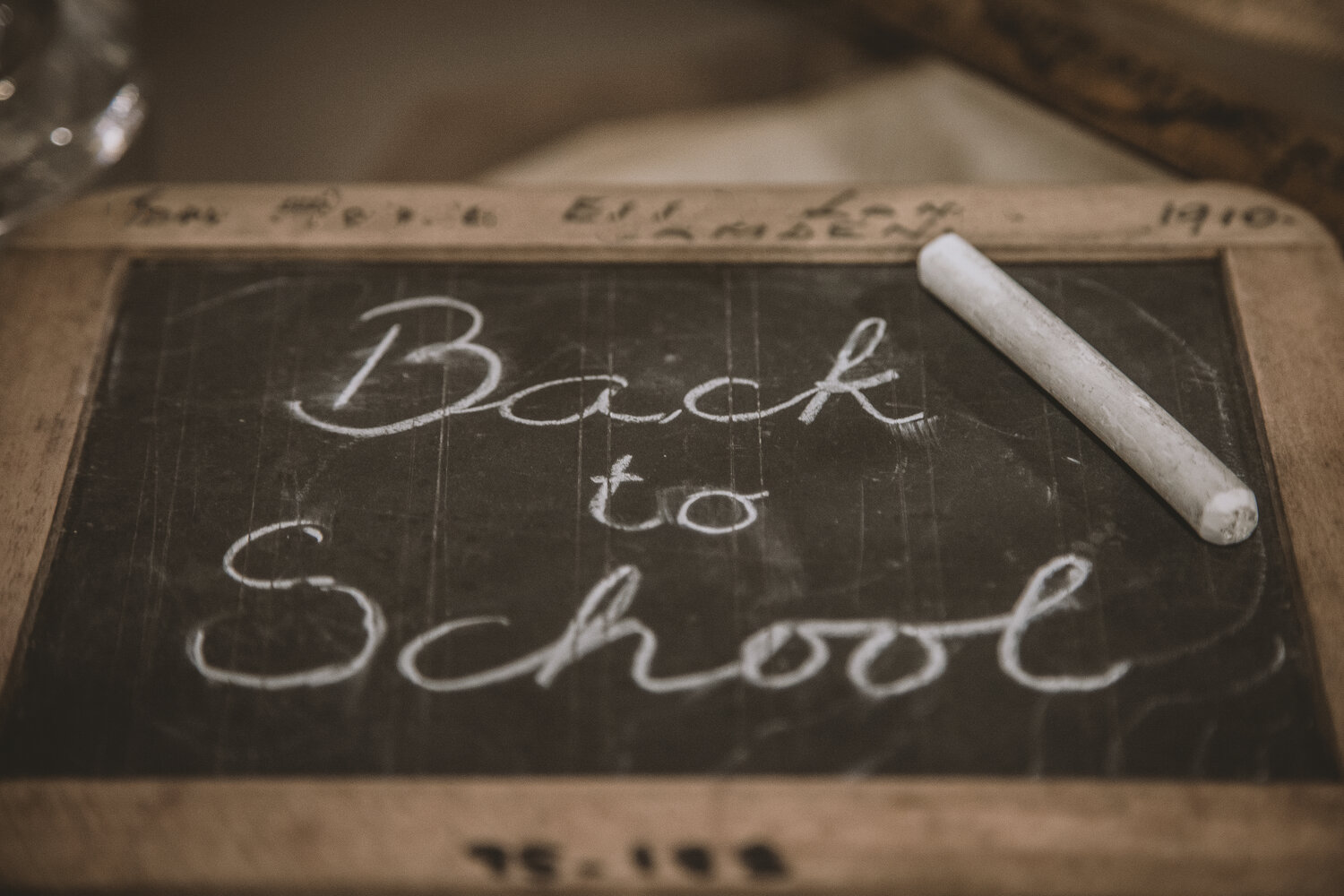 Back to the Classroom
This fall is unlike any other, classrooms look different, routines have changed and we might be teaching virtually, in person or a combination. We have all become very flexible and we continue to use this skill as the year begins. Despite the challenges and changes, the students are here and adjusting, so welcome back!!!
Just as schools have changed, the seasons are changing and we are all entering into something new.
ALN's Founder, John Tapper, has taken on a new role as well. Here he describes his return to the classroom:
Years ago, when I was a new researcher (after 20 years of classroom teaching), I attended the NCTM Research PreSession as a co-presenter with my dissertation chair. It was pretty exciting to be at this small conference with all the "rockstar" researchers I'd been reading. Between sessions I was hanging out in the lobby area listening to conversations. I was drawn to one of these conversations because a friend of mine, from Vermont, was doing the talking. She was gently chiding a very famous researcher about her knowledge of real children in real classrooms. The conversation stuck with me because I would hear it repeated on many occasions. Academics, with vast amounts of information about learning, were still a bit perplexed about the goings-on in regular, public schools. When it came time for me to choose a dissertation topic, I planned to investigate the variety of ways students create misconceptions, using the idea of hypothetical learning trajectories. The man who invented this term, and perspective, was a faculty member at my university. I thought this was a natural way to begin to explore why children struggle with math – the topic that has occupied my attention for the last 15 years. This professor was not enthusiastic about my choice of topic. "John," he said, "If the teacher does what she's supposed to do, there are no struggling learners." "Professor," I said, "That never happens. There are struggling learners in every classroom." He looked at me out of the corner of his eye and grimaced a little. "You seem like a smart guy. I don't understand why you don't get this." "Professor," I said, "I have to admit I'm thinking exactly the same thing."
While the work that researchers do is critical for supporting what teachers do, it can be a bit removed from the day-to-day reality that teachers face in their classrooms. At the very least, most empirical research requires some translation in order to be useful. ALN has, since its beginning, insisted that whatever we promote as an effective equity practice has evidence of success in real classrooms. We've used the terms "design research," "rapid cycle of inquiry," and "action research" to describe this approach. We've tried to bridge the gap between research and practice by actively testing what research or experience tells us should work. I've decided to get back into the thick of this by going back to the classroom. I've worked as a researcher and professor for the last 10 years. I love being a professor. I have enjoyed (and continue to enjoy) doing research on student learning and effective teaching approaches. I've spent a lot of time in schools since my doctoral program.
This summer I confronted the opportunity to go back to the source and work in the schools again. Given my age and the ongoing fiscal difficulties of the college where I worked, the chance to refine and explore ways to support learners with intervention was irresistible. I took a part-time job as a math interventionist in our local schools. It took me 15 years to go from being a teacher to being a tenured professor. I am grateful for all the learning that took place in that time. Having the chance to teach adults, observe children, and write about my findings led to Solving for Why, as well as some upcoming books: What Matters Most: Using High Leverage Concepts to Guide Instruction (with Sandi Stanhope and Erin Oliver), Invisible Butterflies: Teaching Math for Full Inclusion (with Glenn Patterson, and others), and Math Journals for K-2 (with Lauralee Wilson).
Having time to be a professor and researcher also led to the creation of the All Learners Network, an outgrowth of the All Learners Project research. As a math interventionist, I'll continue to work with ALN to create great PD for teachers, useful books and articles on math equity practices, and to break new ground on instructional practices. Now, though, my practice will be informed with more daily work in the public schools. I hope to share thoughts on the blog from time to time. I'm excited to see what I can learn.
Dr. John Tapper, Founder/Director
All Learners Network