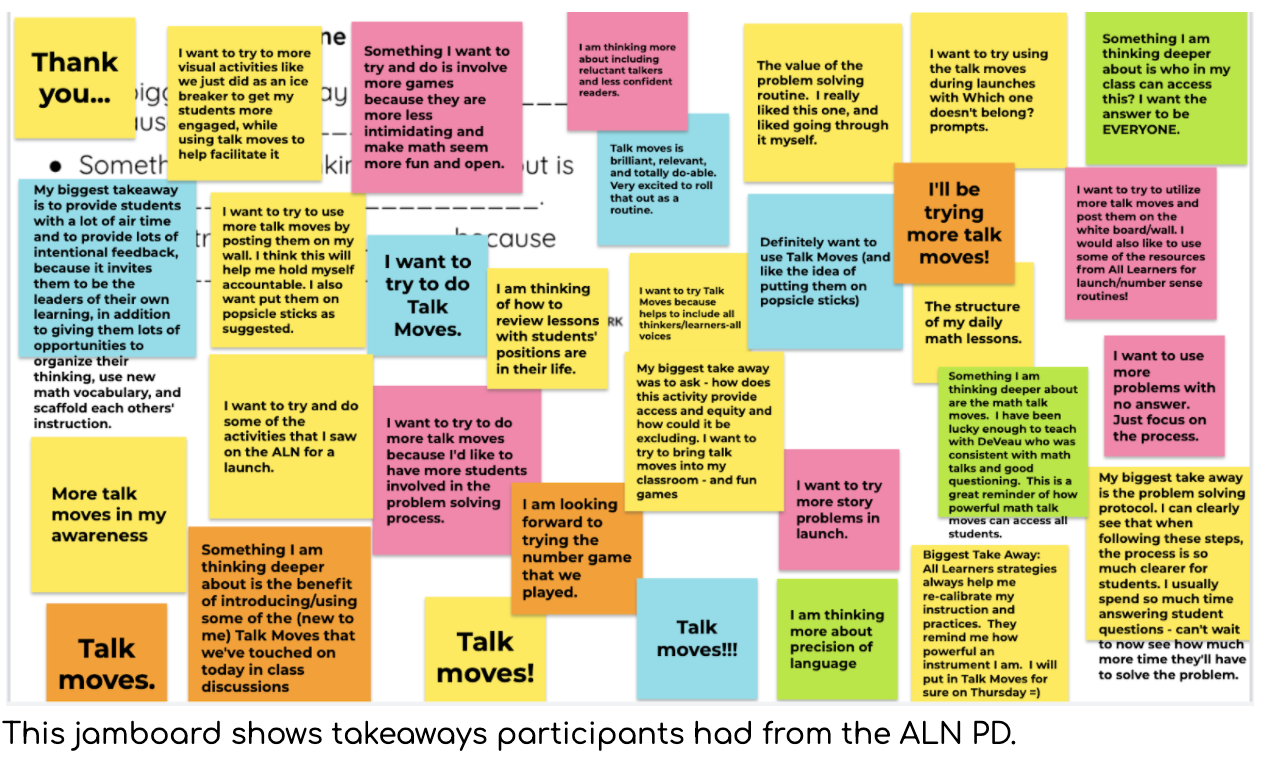 Systemic Improvement in math - One District's Story
One important service that All Learners Network provides is consulting with and supporting school districts to make systemic changes to benefit all learners. ALN collaborates with districts to create a professional development plan tailored to their needs. Shayna Kalnitsky and DeVeau Sleeper share their experience when ALN provided professional development in Windsor Central Supervisory Union.
On March 1, Windsor Central Supervisory Union staff engaged in a professional day led by ALN Facilitators. The goals for the day were to consider ways mathematical discourse and the ALN Problem Introduction Protocol can create access and equity for students. An essential component of promoting access and equity for students involved exploring math identities.
Through several engaging activities including an image number sense routine, a game, a Which One Doesn't Belong protocol, and the ALN Problem Introduction Protocol, teachers had a chance to experience instruction that prioritized access and equity.
In response and support of the work done with ALN, the district scheduled multiple sessions during which teachers could use their scheduled collaboration time to extend and apply their learning while working with colleagues. Instructional coaches created 2 mini courses: Talk Moves and An Introduction to Math Routines. Teachers had the choice of which content was a better fit for their needs and interests and could attend one or both mini courses. Additionally, the content of the mini courses was developed so that attendees could take a deeper dive if they attended the same mini course twice. During these interactive sessions teachers had the opportunity to explore and engage in the routines in real time.
There were several positive outcomes as a result of this work. It provided the much needed time to process, further explore and then apply new learning. We can't forget that teachers are also learners. It also afforded teachers who don't only teach math to apply the strategies, which are universally powerful, in other content areas. The course content even provided exemplars and content focused on literature, science, history and phonemic awareness.