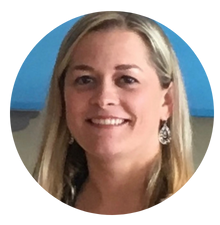 Director of All Learners Online
Jennifer Dale serves as the Director of All Learners Online (ALO). She holds a Doctorate of Education in Innovation and Leadership from Wilmington University, received a B.S. in Elementary Education from Salisbury University, and an M.Ed. in School Counseling from Wilmington University.
Over her career, Dr. Dale has held numerous positions in education and administration. She has served as a Program Administrator and Lead of the Leadership and Impact Division at the Johns Hopkins University School of Education Center for Technology in Education. Jennifer is the co-developer of the JHU Dynamic Impact approach and has provided training and coaching to leadership teams at the local, state, and international level to support the implementation of evidence-based practices. She taught Advanced Instructional Strategies in the JHU International Teaching and Global Leadership Masters program and co-developed the JHU Aspiring Global Leaders continuing education program.
Jennifer's past experience also includes her role as the State Systemic Improvement Plan (SSIP) Coordinator for the Maryland Coalition for Inclusive Education (MCIE). In this role, she collaborated with the Maryland State Department of Education Division of Special Education and Early Intervention Services and led the statewide implementation of the Part B and Part C SSIP to improve social and emotional and mathematics outcomes for children ages birth to grade 5.
Prior to MCIE, Dr. Dale was the Coordinator of Instruction for Special Education, Preschool Special Education Coordinator, Alternate Assessment Facilitator, Response to Intervention Instructional Coach, and an elementary school teacher.
As the Director of ALO, Jennifer looks forward to connecting math leaders and educators across the country to high-quality professional learning and resources to improve math outcomes for ALL students.