2023 CONFERENCE schedule
Below is the schedule for the 2023 Math for All Conference. Facilitator information and bios can be found
here
. If you attended the conference and need your certificates for the sessions you attended, please email Ashley Marlow (
ashleymarlow@alllearnersnetwork.com
).
KEYNOTE ADDRESS: CHRISTINE KING
Brave + Bold = Better: Creating Shifts to Move Instruction for All Learners
KEYNOTE SPEAKER: Christine King



Truly educating all learners has always been challenging, but it is even more so now as we live in the post-pandemic educational environment. Educators, families, and students are all feeling the pressures to excel and show growth. This talk focuses on three practical, yet fundamental shifts in instruction that are needed to move all learners. These shifts will require educators to be brave and bold in order to get better.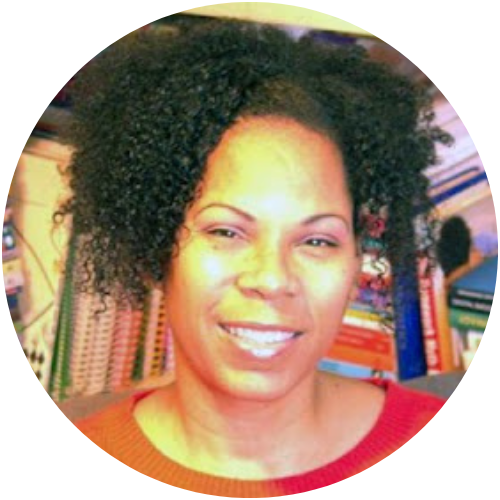 SESSION ONE
GETTING MESSY WITH FRACTIONS
PRESENTER: KATHLEEN LEGG

"It's important to provide a variety of ways students can learn about fractions." - Marilyn Burns, About Teaching Mathematics. Spend time experiencing fractions in multiple ways to build meaning. Students need to live in the "messiness" of learning in order to truly understand fractions. In this workshop we will dive into modeling fractional relationships (equivalency, adding, multiplying & dividing) with pattern blocks, fraction tiles, number lines and colored tiles.

USING HIGH LEVERAGE PROGRESSIONS FOR GRADE LEVEL ALIGNED INTERVENTION PK-2
PRESENTERS: ERICA MOY AND GLENN PATTERSON


When considering goals, for interventions, EST plans or IEPs, recognizing the developmental progression and connection among concepts is needed. In this session we will use High Leverage Progressions to unpack and consider models for developing understanding along with High Leverage Concepts (HLCs) and Essential Expectations (EE) to bridge understanding, goals and connections to grade level CCSS. Participants will engage in math using models, look for connections and patterns across grade levels and within CCSS, EE and HLCs.
Using Problem Solving Tasks to Develop Mathematical Metacognition
Presenter: Elizabeth Kielty Waters


This presentation will focus on problem solving strategies used in the middle grades to support student metacognitive growth. Participants will be immersed in the problem solving experience that I use with my middle school students. We will look at student work samples and data that support the use of metacognitive strategies in the math classroom. This will be followed by a short talk on mathematical metacognition, what it is, why it is important, and ways teachers can implement it into the classroom.
Differentiation, UDL and Inclusion in the Math Classroom
Presenter: Carly Epstein

How do I meet the needs of all learners in a math block? This question is one that resides in all math classrooms. By intentionally shifting our facilitation role, the environment and the types of problems we ask students to engage in, we provide more universal ways to include and support all students' access and success with rich problem solving experiences. In this session, we will investigate low floor/high ceiling and open middle tasks, facilitation moves and the role of the learning environment as ways to create differentiated and inclusive math lessons.

Low Floor, High Ceiling Games with a Long Shelf Life
Presenter: Tara Trudo

In this hands-on workshop we will play math games that offer students multiple challenge levels to practice important skills. Come see how I have taken games that are part of our math program and changed small pieces to open them up to meet the needs of more students. Come play games with your colleagues, brainstorm how you can better use games you already have and choose from a menu of new games that are low prep and highly engaging to use with your students.
Ask Don't Tell- The Power of Inquiry Based Instruction
PRESENTERS: Erin Oliver and Dorothy Sacca


In this workshop we'll focus on the power of inquiry in our instruction. Often our program materials make us feel like we have to show students what to do. Many of us still use an "I do, we do, you do" model with our students during math instruction. In this session we will focus on how to use inquiry to drive each part of a balanced math block, flipping our instructional model to be a "you, y'all, we" approach to instruction instead. Students will always get more if we ask a question. Let's stop telling students how to think and start bringing student thinking to the forefront of our instruction.
SESSION TWO
Building Conceptual Understanding of Integer Operations through Play
PRESENTERS: Kathleen Legg and Jessica DeBiasio


Take the mystery out of operating with integers. Playing thoughtful games can build conceptual understanding of concepts like zero pairs and vertical number lines. Ground your student's understanding with visual models and see them soar.
Using High Leverage Progressions for Grade Level Aligned Intervention 3-5
PRESENTERS: Erica Moy and Glenn Patterson


When considering goals, for interventions, EST plans or IEPs, recognizing the developmental progression and connection among concepts is needed. In this session we will use High Leverage Progressions to unpack and consider models for developing understanding along with High Leverage Concepts (HLCs) and Essential Expectations (EE) to bridge understanding, goals and connections to grade level CCSS. Participants will engage in math using models, look for connections and patterns across grade levels and within CCSS, EE and HLCs.
Games Before Kindergarten
PRESENTERS: Lilly DePino and Allison Donnelly


Participants will engage with the Pre-K HLCs and explore the complexity of early numeracy. We will discuss how to select games and experiences most relevant for early mathematicians and suggestions to engage families in the partnership of learning mathematics.
Launch: Reaching All Students Through Number Talks
PRESENTERS: Cynthia Teague and Mary Ellis


In this session, you will become familiar with using number talks to allow access for all learners. You will see how to use number talks to build fluency, promote flexible use of strategies, honor student thinking, increase engagement, and create a classroom environment conducive to taking academic risks. You will participate in number talks and come away prepared to implement number talks in your classroom.
Encouraging Perseverance in Problem-Solving with Middle and High Schoolers
PRESENTERS: Michael Rosenthal and Erin Oliver


This workshop will explore how to use menus or choice boards during students' intervention time to encourage perseverance in problem-solving. We will share why we believe in the power of choice to help increase student perseverance. Our goal is to engage students in problem solvers that they want to return to across multiple days or weeks! Participants will experience several multi-week problem solvers that Michael has tested out on students' choice boards that he designs for their WIN time.
LEARNING AND TRANSFORMING CLASSROOMS WITH ALN
PRESENTERS: KAAREN MEYER, TONI MARTINDELL, KATIE JOHNSON AND CHARLOTTE EBERTS


Are you interested in transforming your math classroom? How about all math classrooms, kindergarten through grade 8? Teachers, coaches and interventionists at Lamoille South Unified Union have been doing this work with intentional school based professional development through All Learners Network during the 2022-2023 school year. Come and hear how voice and choice for students can lead to independence and empowerment for all students in math.
SESSION THREE
Tricks are for Magicians NOT Mathematicians
PRESENTER: Carly Epstein


Conceptual understanding exists in the interplay between concrete, representational and abstract models and strategies that students invent, explore and share. Procedural tricks hijack student thinking and block access to flexible, efficient and accurate ways of "mathing". Student discovery leads to mathematical joy, which is its own kind of magic!
Engaging Students in Problem Solving through Context
PRESENTERS: Sandi Stanhope and Ashley Marlow

Everyone is born with a "math brain". Focusing on equitable math practices invites every student to engage in complex mathematical thinking. This workshop focuses on implementing equitable math instruction through the lens of engaging contexts within quality math tasks that are related to students' lived experiences. Children's literature is one tool for engaging students through a shared experience and schema that all students can relate to. In this session, we will focus on general strategies for engaging students through math context. Specifically, we will focus on contexts relatable at the middle level. With students in grades 6-8, we also want to think about students' interests and make real life connections so students can consider how math is seen and experienced through their lives.
Supporting "Ambitious Teaching" Changes: Investigating and Developing Effective and Equitable Teaching Practices and Math Content Knowledge
PRESENTER: Heidi Whipple

Mathematics education is in a pivotal time in the United States. Like in literacy research, there has been an accumulation of mathematics research over time that is creating a clearer and more precise picture of what is needed in mathematics instruction to allow access and equity to all learners. It is my belief that it is more than just the implementation of research, it requires exposing and challenging the beliefs of all of the educational system using research as our "why" and "how" that math instruction needs to change. In this session, an overview of current mathematics research will be connected to systemic challenges/ changes as well as classroom content and pedagogy recommendations, down to student-centered recommendations. Participants will consider their context and their beliefs (or those beliefs held by their organization) and create action steps with students at the center.
Math Ops: The Role of the Properties of Operations in Student Understanding of the Order of Operations
PRESENTER: Fran Huntoon


Beginning in 3rd grade and on up through high school, students solve multi - step problems and evaluate expressions using the order of operations. At the same time, students are building understanding of the properties of operations. Participants will explore the roles of the order of operations and the properties of operations in calculation and problem solving.
What Matters Most: The Power of the High Leverage Concepts
PRESENTER: Erin Oliver


The All Learners Network High Leverage Concepts (HLCs) intentionally create a pathway to Algebra for all. Participants will learn how a deep understanding of the HLC MAPs and Learning Progressions help us honor every student's approach and entry into problem solving. Educators who support explicit, systematic instruction of the HLCs spend time facilitating student connections between diverse approaches including different models and strategies. Participants will engage in their own math thinking to experience building connections across diverse ways of thinking. We are not proposing the high leverage concepts as curriculum but rather as a way to provide students with focused support in the math concepts that matter the most. During the session we will model a balanced math block by allowing participants to engage in problem solving, discussion, and reflection around the math content in the MAPs.
Beyond Inclusion: Creating Space for Authenticity
Presenter: Christa Hagan-Howe


It is one thing to tell somebody they are included, it is another to intentionally focus on creating a culture of belonging. In this session, we will explore what it means to work towards developing a space where people can bring their full authentic selves. We will unpack concepts like codeswitching, intersectionality, and accountability.