Launch / Number Sense Routines
Explore our number sense routine resources - created and curated by our ALN Facilitators!

LAUNCH PLANNING TEMPLATE
A great way to support your Launch routine is to plan how you want to use the first 5-15 minutes of our math block. Our team created this quick planning template to guide student learning for the mathematical concept you're covering. You can download the template here.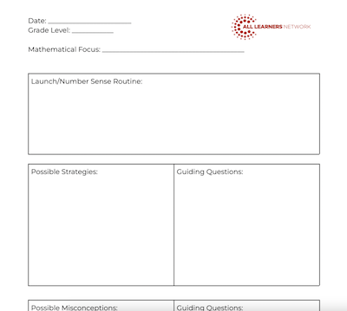 Visual Images
Visual images are powerful tools. Research suggests that there are parts of our brain that thinks about finger patterns when we do calculations. Visual images and models are essential in helping students to build their own conceptual understanding of important math concepts. Images also help create context, beauty, and enjoyment in the math that students are doing.
Estimation
Estimating is a skill connected to Number Sense that students must spend time developing. Often when asked to estimate students try to find the exact answer first or give wild guesses. Like many concepts and ideas, in order to help grow student use of estimation they must have multiple opportunities to estimate as well as opportunities to figure out a referent and be able to edit and change their estimates based on new information. As students grow their abilities to estimate their number sense is also strengthened.
Reasoning
Tasks that focus on reasoning typically have more than one answer or MANY answers. Often the answer is dependent upon the individuals reasoning about why they arrived at their solution. The focus is on the individual to provide appropriate reasoning for their thinking - convincing others of their ideas or thoughts. Like most things, reasoning must be developed through multiple exposures over time.
Number Strings
Number Strings/Problem Strings are powerful learning opportunities for students. Strings help students discover patterns and relationships as well as engage with the properties of operations in a way that helps them to understand the properties (even if they can't name them).
Typically strings start with an easier problem and build towards harder problems. In Number Talks these strings are done mentally. In Number Strings or Problem Strings students often are recording their thinking in a math journal. Mixing both types of strings throughout your instruction will help students become well rounded in their calculation skills. Discussing strategies for solving strings is a great way to expose students to different ways of thinking and sometimes new models for recording thinking.
Other Number Sense Routine Resources
We believe in the power of an educational network!
Check out our list of curated resources to support you in developing Launch routines - books, websites, social media accounts, and more!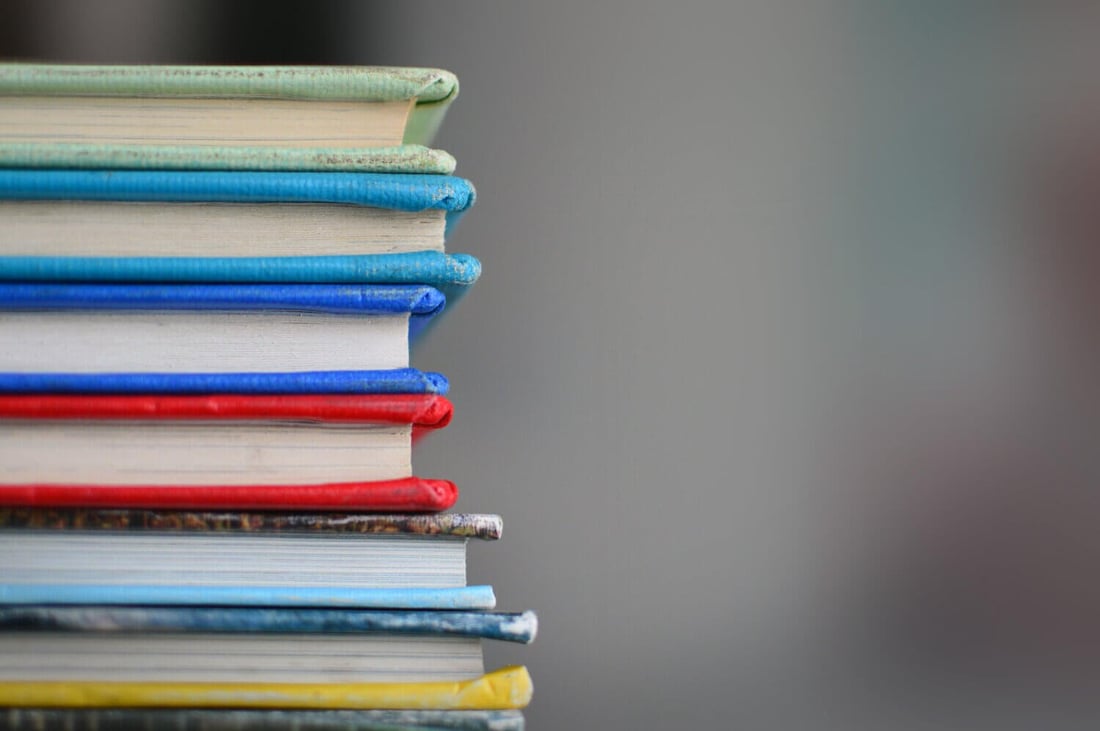 Sign Up Now
Become a Member
Don't miss our professional development options designed exclusively for math teachers, administrators or district leaders, math interventionists, instructional coaches, and special educators!
Get All the Latest
Sign up for our newsletter to stay up-to-date!