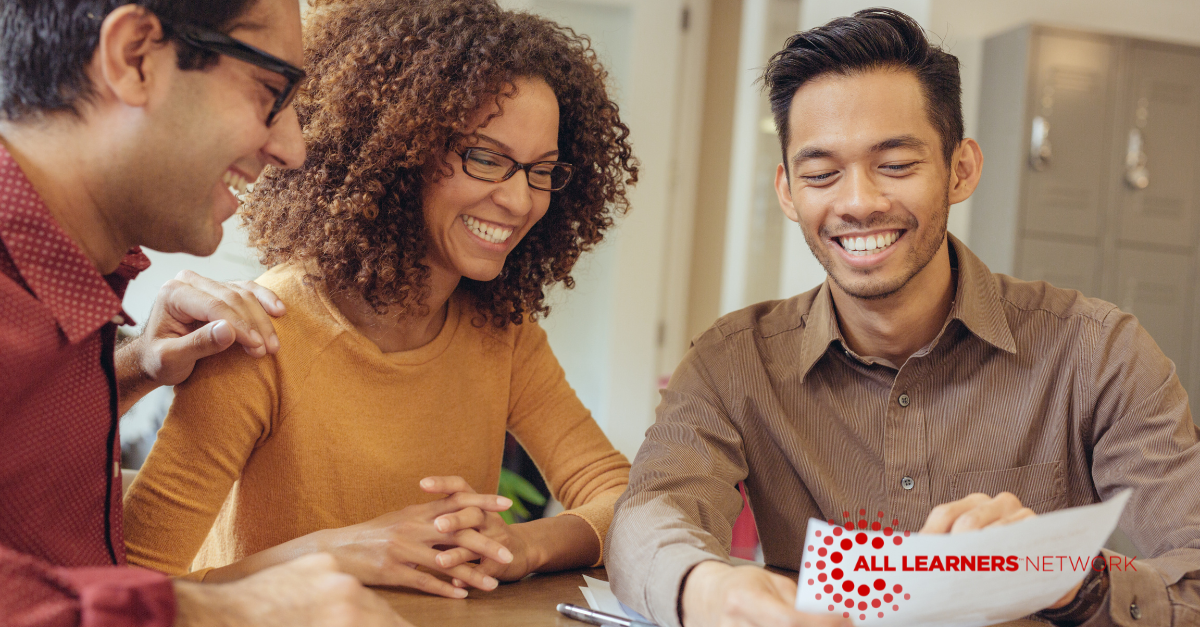 What is a Professional Learning Outreach Coordinator?
Here at ALN, our mission is paramount in everything that we do. We're constantly visiting our decision-making process and asking, "does this decision work with our mission in the way that we would want?"
At the time of this writing, our organization has only been around for about five years. For much of that time, we were a collection of people with other jobs and responsibilities who worked together, on the side, to further that mission.
In 2022, we had garnered enough traction that we made a big shift in structure, bringing on many employees full-time. As we did that, the need for a person (or group of people) who would be accountable for spreading our mission far and wide, and a new role was born.
A professional learning outreach coordinator (or "PLOC") is one of our full-time roles at ALN. They are, functionally, our salespeople. Being in sales at ALN, however, does not mean "elevator pitches" or the intentional disguising of information from potential customers. Our team prides itself on being made up of former classroom educators and in using radical transparency in our conversations. You can throw away the mental image of the used-car salesperson or sidewalk brand promoter. Replace it with something more like an expert gardener - our folks want nothing more than to plant seeds of our mission all over and watch them grow. Simultaneously, new gardeners can ask them questions on how to take care of certain particular plants.
First and foremost, professional learning outreach coordinators are a supporting resource for educators and administrators. Have questions on our High Leverage Concepts? Shoot them an email. Send a chat in through the website. Give us a call at our office ((802)540-0427).
All of our PLOC's have experience with ALN's philosophies and resources from before their time working with us and are always happy to lend a hand. If they can't answer a question, they'll direct you to someone who can.
When we design our plans, we work with districts directly to plan what works for their budget and previously-allocated professional development or in-service training days for a given school year. We discuss how supplementary services like our platform, All Learners Online, might fit into the picture in an asynchronous way.
Through meetings and conversations, our professional learning outreach coordinators explore where there might be room for improvement in a given school or at the district level. We specifically build our embedded professional development programs with the school's demographics, scores, and other structural factors included. We're keenly aware of the burnout and stress that educators are feeling, because we're educators ourselves.
In closing, this short piece was intended to give you a brief window into the day-to-day of our PLOC's. While our facilitators are the ones you'll meet in your school, conducting workshops and observations, our professional learning outreach coordinators are the ones you'll talk to before meeting our facilitators. In this way, we hope that our commitment to our mission is clear - we are here to improve math instruction for ALL learners, whether or not your school is working with us yet.
If you're interested in learning more about how ALN can support you or your school, please reach out to us directly. And, if joining the team feels of interest to you, feel free to apply here! We are always reviewing applications.